As the #1 luxury brokerage firm on Long Island's North Shore marketplace, and an exclusive Berkshire Hathaway affiliate, we connect you with affluent homebuyers all over the world. Choose Laffey International Realty when only the highest standards will do.

Since the inception Laffey International Realty has redefined the business of real estate along Long Island's North Shore, modernizing and advancing the industry by fostering a culture of partnership in which all clients and listings are represented in a collaborative environment by all of its agents. Shunning the traditional model of how real estate is practiced, our agents share their knowledge, spheres of influence, contacts, and expertise, ensuring our clients better representation and a true competitive edge.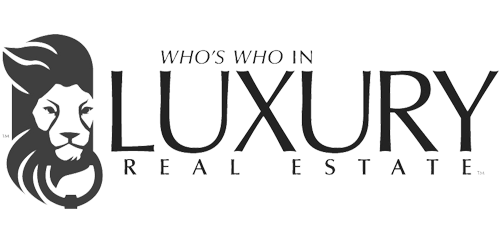 WE KNOW GREAT HOMES.
$130 Billion+
Total Inventory Worldwide
Laffey Fine Homes International is proud to belong to the global network whose name says it all, Leading Real Estate Companies of the World! Only the best of the best are part of this organization.

From coast to coast & everywhere in between, we've got you covered!
Connect With A Relocation Agent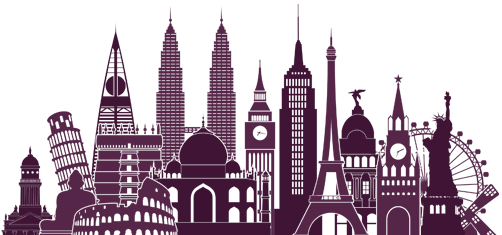 Rave Reviews
From a few of over 25,000 Happy Clients
"Robert is a trustworthy and knowledgeable professional. I find that most real estate agents are just out to make a buck, and in some cases not interested n their client's best interests. I found Robert to be concerned about what was best for me. He helped me find a wonderful place to live and I would definitely recommend Robert to others.
Susan Yun
Chief People Officer at JDRF International"
Michelle Cassar and Chris Tampone
"I would just like to take a few minutes to tell you about my experience with Ben Greenspan. I have been working with Ben since January and just purchased a house with my fiancé. Our time with Mr. Greenspan has been a great delight
Ben is very easy to get along with and has a great sense of humor. He is very committed to his job and the people he is working with, and he does not push his clients into ..."
awicubny
"Mr. Greenspan, Listened intently to our needs. Remembered them and acted on them. We informed Mr. Greenspan, as to the areas we were interested in, the type of property and our budgetary constraints, and he delivered. Our home was sold within a reasonable time and in conjunction with the sale, we purchased our new home. The above was not an easy task, as we were quite demanding, but Mr. Greenspan was extremely patient and understanding."
Frank Galluzzo
"Dee Dee,
Just want to thank you and say I wish we had listed with you a year ago. Your enthusiasm, positive attitude and commitment meant a lot. Your marketing and attention to detail was superior and in the end your ability to get multiple bids and get us top dollar in this market was amazing.
Thank you."
Debie Brody
"A home sale is more than merely a enticing list of amenities that a house may have. A home is a family's valuable asset and a most treasured place filled with memories. It is with these in mind that we chose Cheryl Goldman as the broker of our home. We considered every aspect of the home when we built it and we were very attached to all of its meaning. Cheryl was the most understanding broker both from our end ..."
"We hired Belinda to sell our home. We hired Belinda for her people skills, knowledge of the market, knowledge of construction and mortgages. Belinda worked extremely hard for us by holding many open houses and never refused to show our home no matter the weather or day. Belinda got us 3 full price offers and eventually used that to get us an offer for above full price. Belinda then helped us with the bank appraisals and several more visits from ..."
"Belinda helped us with both the sale and purchase of our homes. She was very easy to communicate with and went out of her way to make sure we were informed every step of the way. She is trustworthy and ethical and we would definitely recommend her."
"My husband and I worked with Belinda to purchase our very first home in Syosset, and really can't say enough good things about her! She is knowledgeable, approachable, personable, and incredibly generous with her time (including mornings, evenings, and weekends over the course of several months)."
"Belinda went above and beyond to sell my house. It was a stressful time and Belinda put my mind at ease and made the whole process a pleasure. She is extremely knowledgeable and knows what it takes to sell a house. I would highly recommend Belinda and someone you can trust!"
"Belinda is great. We had a complex transaction where we purchased one house and sold another and Belinda represented us in the purchase and sale and also represented the purchaser of the home we sold. She made a complex, multi-step transaction very smooth and was terrific every step of the way. We're very glad we used her"
Floriana & Jerrry
"Maryann helped us find our dream home. She made an effort to get to know our family and truly understand our needs. She provided honest feedback on homes we wanted to see and shared her opinion on homes that would be perfect for us.
In the end, my family and I couldn't be happier. She was our realtor and now she has become our friend."
Nilda Rodriguez
"I can never thank Maryann enough for all her hardwork in getting my home sold. Those were trying times, and I am so grateful she held my hand throughout the whole process."
Lynn Augugliaro
"Maryann Schlesinger is the best real estate agent on Long Island. She sold my home in 1 day and found me my dream home for retirement right on Long Island. She will be there for you no matter what! So happy that she sold our home and helped us buy a new one!"
M. Michelic
"She's the Best. She's Knowledgeable and, Patient. She both sold my house & helped us purchase a new one!"
Mario J. Craig
"Listening to the rain tap-a-tap-tap against the skylights and the wind howl through the wind chimes….And want to take a moment to recognize Maryann Schlesinger at Laffey International who helped us out in finding our home.
Not only did she help us buy and sell our houses, it was her follow up for all the parties involved that was remarkable. She is a straight shooter and a great soul. I highly recommend her if you're looking for a place on the ..."
"Amy is a very professional agent. Amy was very responsive to our needs. She is very knowledgeable about the entire process of selling a house. We would highly recommend her. The best!"
Siyual & Hae Ku Ahn
"Please accept our deep appreciation for the wonderful job you did on the sale of our home. You worked very hard & went our of your way to make yourself available anytime we called. You also made us feel very comfortable while showing our home to buyers. You really listened & showed respect for all our requests before each showing. You are very knowledgeable about the real estate market & did a very detailed & comprehensive analysis of our neighborhood. ..."
William Ranaldo
"Laffey Real Estate Agent Sabreen Qaiyum is a knowledgably professional who was able to bring stability and order to a process that at times can be overwhelming. When we decided to sell our home the process was new to us and a bit daunting. When we put our house on the market we had no idea of the stress that would follow. The agent you pick to handle this endeavor needs to be a voice of reason and a calming ..."
"Katherine found us our first family home. She is quite knowledgeable about the area, was always responsive and returned phone calls and emails right away. Katherine worked hard to find a variety of homes in our price range. She had an excellent idea of what we were looking for and eventually found us a home that met our needs exactly. She was very professional and understood that our time was valuable. -Jeff & Michelle R."
"08/04/2017 - zuser20170228171251139
Bought a Single Family home in 2017 in Smithtown, NY.
Sharon went above and beyond duty to help us find our home. She is very patient and flexible as we changed our mind on houses and locations many times. She makes house hunting fun!
07/18/2017 - zuser20161227155414658
Sold a home in 2017 in Glen Oaks, Queens, New York, NY 11004.
I had the privilege of having Sharon sell my COOP. During the process, Sharon not only carried her ..."
"Agustina is great! She has been working with me for a while to find our dream home and she nailed it!! Everything we were hoping for and more! Agustina went above and beyond what we ever expected a real estate agent to do. She was always available whenever we needed her. Agustina rapidly became part of the family and we thank her for everything that she has done for us."
"Mrs. De la Cruz did a wonderful job. She found exactly what I wanted, she was able to find a apartment in the location I wanted, the price range I wanted, and the apartment hade all the requirements that I wanted. I couldn't be happier I would highly recommend her to everyone."
"Agustina was extremely efficient in helping my wife and myself purchase our first home. Agustina made herself available to us from day 1 and was present at closing. Agustina was able to negotiate for us a fair price within our range and kept us up to date throughout the process. I highly recommend Agustina."
"Ms. Cioffi-Krause is a strong, knowledgeable Agent and she is very skilled in Marketing Real Estate. Maria made the process of selling my property easy for me, I am currently utilizing her services in buying a new property. I highly recommend her, she is bright, honest, efficient and caring, I am so happy to have met her, she is great."
"Maria sold my house and made the process easy for me, taking away a lot of the stress associated with selling a property"
"Margie Horowitz did an outstanding job on the sale of our home. She priced it perfectly and got us over asking price in one day. I contacted her because of her outstanding reputation and she more than lived up to it. She helped stage our home and assisted us with a massive clean out. She even bought all the supplies we needed to pack as we were unable to afford it. Margie went over and above what most agents would ..."
"My wife and I were searching for a home in Long Island for 2 years. We worked with more than 10 real estate agents and none could find us the home of our dreams. One weekend we decided to see an open house and that's where we met Margie Horowitz. We found Margie to be very personable, friendly and well informed about the market. We felt very comfortable in her presence and decided to work with her exclusively. Margie did ..."
"When we initially decided to sell our home, we interviewed dozens of real estate agents. Margie was the only one who came to us with an enormous amount of energy, a dazzling personality and the most compelling reasons to get the ball rolling. Margie's assessment of the right asking price and the predicted selling price proved to be quite on target. Her assessment of the quality of the prospective buyers was also very accurate. We had a buyer interested in ..."
"Margie really "hit it out of the park" with our home...in a million years we never thought it could have gone so smoothly! We knew we lived in a great neighborhood in a popular subdivision and our house was expanded/completely renovated. But without a basement or a garage, we worried that our home could be a potential hard sell. None of this deterred Margie! In the FIRST WEEK of showing we received THREE offers! And we sold for asking! We ..."
"I don't even know were to start. I had never moved myself before. The decision to sell the house I grew up in (and was again, living in) was made with a heavy heart and much anxiety. It was not something I wanted to do, but HAD to do. From beginning to end, Margie held my hand and provided me with the gentle encouragement I needed to go forward during my gut wrenching ordeal. It did not end there. Margie ..."
"We met Margie Horowitz on St. Patrick's Day 2017, and it turned out to be a lucky day, indeed. We knew our neighborhood was an attractive one due to the school district, and Margie brought us up to speed on the most recent home sales and the growing interest in the neighborhood. Margie worked tirelessly for us and within two weeks we had two open houses and a firm offer at the full asking price. Margie kept us educated about ..."
"Mike sold my house in 12/2011 and through one of the worst housing markets that our lifetime has seen. It wasn't an easy process. I was required to sell my house and yet Mike was the most sensitive and supportive sales professional for which I could have asked. He understood my time constraints and never made me feel pressured or as though I had to negotiate in ways or to a number of which I was not comfortable. He hustled and worked hard. ..."
Duane Davis
"Testimonials To Whom It May Concern; My wife and I were faced with a situation where we had a very hard to sell house in Garden City Park. At least we thought it was very hard to sell. Our home backed up to Mineola High School Softball field. They built a backstop up to the property line along our back fence and then surrounded the rear of our property with 30 foot poles and netting to "protect" our house from softballs. We turned to ..."
Reviews about Isabella Marangelli
"15 Kirby Lane, Commack, NY - Isabella was such a pleasure to work with! Every time we had questions regarding any home she showed us, she always found out the answer for us in a timely fashion. She provided us with so much information considering that we are first time home buyers. She is so sweet and always had a great personality! Thank you for everything!! Dorine Sousa (4/2016)"
Elaine Kosik
"We recently listed and sold our parents' home with Dee Dee Brix. Working with Dee Dee was truly a positive experience. Challenges are sure to arise in the selling of any home, and ours was no exception. But Dee Dee was always thinking one step ahead. She anticipated potential issues and worked tirelessly to resolve them so that "issues" never became real "problems". Our sale went through with no surprises.
Dee Dee is an experienced agent who clearly enjoys her work. ..."
Old Brookville client
"Dee Dee thanks for all of your passionate help, hard work, perseverance, support. This never would happened without you, thank you again! …You provided all great info, Dee Dee, well thought out and pro-active…Thank you for such a thorough, positive, and comprehensive update…it certainly represents activity like I haven't seen in the past three years so thank you again for all of your help and support."
Mortgages are a necessary part of buying a home and for years, Contour Mortgage has been a leading home finance solution provider to many of our new and second time homebuyers. Contour Mortgage has 25 years of serving the community and we're proud to offer their professional lending services to our buyers and sellers. Contour's team of dedicated direct lending specialists have enabled so many the opportunity to become homeowners and their service goes well beyond the closing. We invite you to experience the what services and value Contour has to offer.
Learn More About Contour
Finding the mortgage that's right for you
Partnering with ZD Advisors at J.P. Morgan Securities
and the J.P. Morgan Mortgage Team
Laffey International Blog